Therapy using Skype is convenient for people that have difficulty travelling to appointments either because of distance/remoteness, mobility problems, anxiety issues which prevent you leaving your home, people with childcare commitments or simply those with a busy work and travel schedule.
What issues are well suited?
Common psychological issues such as depression, worry, anxiety (including agoraphobia), stress, grief, life direction, relationship issues, pain management and anger management are all suitable for Skype therapy.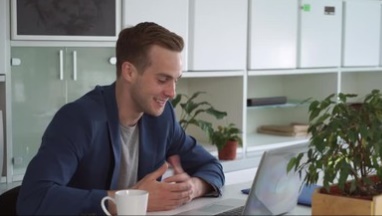 Skype therapy can help people feel less inhibited and more forthright during their counselling sessions, and so online counselling can be particularly useful where feelings of shame or embarrassment make it difficult for a person to feel comfortable attending appointments face-to-face in consulting rooms.
Agoraphobia (a fear of open and public spaces) can be well suited to online counselling. You may be fearful seeking therapy and online counselling can be an excellent way of getting psychological treatment.
Which presentations are not appropriate?
Skype therapy is not appropriate where a person's life may be in danger through self-harming behaviour, harm to others or where there are concerns about the wellbeing of a child under the age of 16.
Severe and enduring psychiatric presentations that require a multidisciplinary team approach such as psychosis, unmedicated bipolar disorder or eating disorders – where the person's life may be in danger – are likewise not suited to online counselling.
What you need to START SKYPE THERAPY?
You will need a computer with a camera and audio capacity. Internet broadband, or a strong and reliable internet connection, is essential. You need to create a Skype account and you will need an email address and access to Internet banking for payments.
FEES for SKYPE
Video or audio Skype sessions are nor currently covered by Medicare or Better Outcomes. A Skype consultation will cost $80 (55mins) and payment is required through the link before your session. There are currently no Medicare rebates for SKYPE consultations.